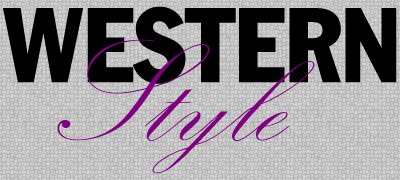 WESTERN ISN'T KNOWN FOR ITS FASHION SAVVY. LIKE MOST UNIVERSITIES, THE UNIFORM IS BLUE JEANS, BULKY SWEATERS AND LOAFERS OR DOC MARTENS. BUT IT TURNS OUT THAT WE'VE PRODUCED OUR SHARE OF FASHION INDUSTRY LUMINARIES. MEET JENNY BAWDEN, THE TOAST OF NEW YORK.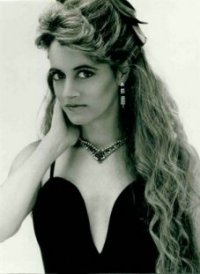 Last year Jenny Bawden spent three months in India, most of it sitting cross-legged on the floor of a small factory in steamy heat, explaining to the workers how she wanted the beads applied to her couture fashions. She even learned a few words of Hindi, to make sure she could get her message across.
That's typical of Bawden's hands-on approach to design And it helps to explain why, at such a young age, she's already reaching the upper echelons of the fiercely competitive fashion world.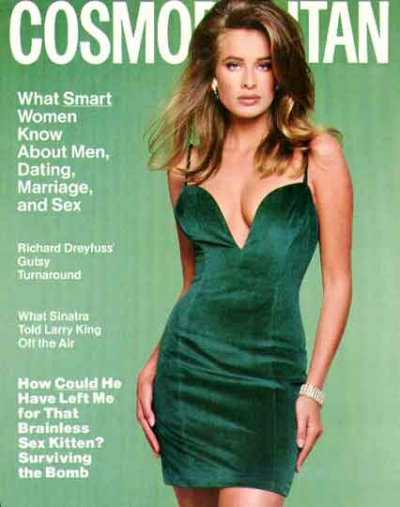 Bawden designed a line of dresses for Ivana Trump last spring and will be doing a line of silk separates for her to be sold on the U.S. Home Shopper's Network. Her seventh Cosmopolitan cover appeared in December. In November she was invited to show her fall line at the White House. Her dresses are regularly used on Ed McMahon's Star Search program. And next fall she will launch her first mass produced line, to be sold in department stores across the U.S. and Canada.Bawden has been sewing and designing since her high school days at Branksome Hall in Toronto. In home economics class, she used to take her grandmother's velvet dresses apart and remake them in her own styles. "It made my teacher crazy!" After high school Bawden spent a year in Europe, studying at Neuchatel College, competing on the European pro freestyle skiing circuit and modeling skiwear. Once again her creative urge asserted itself: she designed her own skiwear, which was made by her sponsor, Powderhorn.
Back in Canada, she registered at Western, where she took political science and economic courses her father, a Calgary oilman and politician, approved of, and the art and philosophy courses she loved. Then it was on to the Fashion Institute of Design and Merchandising in Los Angeles. Bawden chose the business and marketing program, thinking she might end up in fashion retail. But the one fashion design course in her program changed everything. "The first draping class was supposed to be two and a half hours; I finished the assignment in 15 minutes. It was so easy for me I could do it with my eyes closed." After the one year program she went to London England to work for Frank Usher Limited, a large designer and manufacturer of women's dresses, as a junior designer.
Working for somebody else wasn't what Bawden had in mind. In 1988 sje moved to New York and launched a line of evening dresses. Her first success came immediately: the line was carried by the luxury store Bergdorf Goodman. At the same time she plunged into New York's busy social scene and soon got involved organizing some of the city's most exclusive charity balls.
It was a natural fit with her design interests. Before long her photograph was turning up on the social pages with the likes of Ivana Trump, George Bush and skier Suzy Chaffe. And clients were calling to order glamorous dresses she designed and wore. Other stores—including Fred Haymen, Martha International, I. Magnin and Nordstrom's—picked up her dresses. In 1990 she received the Manhattan Award, honoring individuals who have made a special contribution to the city's spirit, and in 1992 she was selected for the prestigious Clairol Fashion Award for young talent.
Bawden's celebrity clients include actor Kathleen Turner, tennis star Stephie Graf and model Carol Alt. One of her favorites is actor Mariel Hemingway: "She's so sweet, so down-to-earth. She arrived with her newborn baby in her arms, in blue jeans with a backpack on her back." But Bawden reserves her highest praise for La Trump: "She's the most incredibly dynamic, smart business woman I have ever met. She's do on top of everything, it's scary."
Bawden's approach to fashion is deceptively simple. "I like to design things that I would like to wear." Although she is known for her sexy slip dresses, Bawden also creates "wearable dresses for everybody" in a more romantic mode. "Dresses are what I love to do; they make a woman feel feminine and they're comfortable to wear."
Charity balls, movie stars and magazine covers—it all sounds unbelievably glamorous. But Bawden says there's a lot more to her success than dining out with New York's elite. "There are glamorous moments, but you have to be ready to roll up your sleeves and do hard, hard work." She often works seven days a week, 14 hours a day, and rarely takes a holiday. To describe a typical day she says simply: "There's a big pile on my desk and I go through it."
Determined to do things her own way, she financed the company herself, working out of her apartment. "I've done this without a cent from anybody. That's not easy. And the struggle isn't over yet." Even now, on the verge of going into mass production, only a small amount of working capital will come from issuing shares. Bawden concerns herself with every detail of the business. In November she spent three weeks in Hong Kong visiting manufacturer's making arrangements to have her new line produced next summer.
"Designing is the easy part. What's not as easy is setting up the infrastructure to take designs from my head to finished products in the stores."