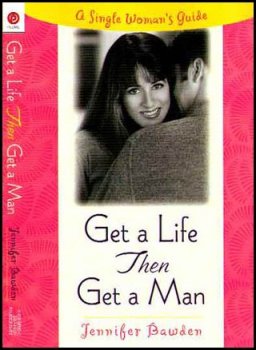 "You may or may not be familiar with a series of best-selling books encouraging women to follow rules, to trick and trap a man into marriage by playing games and acting hard to get. I was very upset that young women around the world were buying into this crap. So much so that I dedicated myself to setting things straight by offering an alternative.
In my world women made their own money, chose the men they wanted (rather than waited to be chosen) and married for love, not money. I believe it's important to focus on making yourself happy. I also found that with a little prodding, even my shy friends could change their conditioning and take a proactive (rather than reactive) approach to every area of their life. Lo and behold I was directly responsible for over thirty of my friends meeting their spouse or fiancé. It seemed that so many women were still in the dark ages, waiting for men to call or make the first move. My girlfriends always complained there were no men out there - what I knew was that they just didn't know where to look - with a different attitude they could have a much healthier and more comfortable path.
I wrote Get A Life THEN Get A Man to bring the sexes closer together - to help women gain the courage to be equals in their business and personal relationships. The book offers insights on how to overcome doubts and tips on how to introduce yourself to the men you want to meet, how to close the deal by getting his number and how to gracefully exit if he's not your type. I spent a lot of time interviewing men and included the top 15 things that turn them off and why many just can't pop the question. What's holding them back is not what you think! These men reiterated that it's a lot of pressure to always make the first move, call, date, etc. They complained that many women cut them off at the knees and repeatedly told me that they wished women would meet them half way. Get A Life THEN Get A Man outlines step-by-step strategies for choosing someone you're interested in, introducing yourself, and setting up the first date - from making the first call to planning a creative date."
Click the links to order the Book: