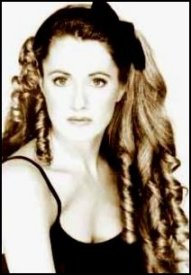 A serial entrepreneur, Jennifer left a successful career in fashion to join the dot com technology uprising in New York. She has worked for over a decade building startups from idea stage to multimillion dollar enterprises. At seventeen she started designing skiwear. Right out of college she founded Bawden Designs. Customers included Bergdorf Goodman, I. Magnin, Nordstrom's, Giorgio's-Fred Haymen, Holt Renfrew and specialty boutiques across the U.S. Her entrepreneurial success running a fashion startup was confirmed by numerous awards and industry recognition including The Young Woman of Achievement Award presented to her by Carolina Herrera and The Clairol Fashion Award for Young Talent awarded to her by Dana Buchman and Linda Evans. She was also chosen as one of the ten finalists for Elite's Look of the Year contest. Her dresses graced six covers of Cosmopolitan Magazine, covers of New Woman and Bridal Magazines, the coveted Fifth Avenue windows of Bergdorf Goodman, Giorgio's-Fred Haymen on Rodeo Drive, and Martha's International on Park Avenue who voted her as one of America's "Top Ten Young Designers".
On the nationally syndicated "Sally Jesse Raphael" show Jennifer was described as the "exciting new designer to watch out for, whose styles were classic... designed to be popular for many years to come." The Atlanta Journal & Constitution described her as "one of the world's fastest rising stars in evening dresses." Her dresses were featured on Star Search, The Guiding Light (on which she personally appeared) and The Nanny, as well as for photo shoots of celebrities, such as Kathleen Turner and Steffi Graff. Her dresses have also been worn by singers Celine Dion, Mariah Carey; actresses Pamela Anderson Lee, Mariel Hemmingway, Peggy Lipton; models Carol Alt, Daisy Fuentes, Frederique; Olympic skiers Suzie Chaffe, Ivana Trump, and the Duchess of York, Sarah Ferguson. She was also invited to show her dress at the White House.
Jennifer and her business were regularly featured in the press including: Town and Country, New York Times Fashion Magazine, New York Post, Women's Wear Daily, W, Manhattan, Elle, Cosmopolitan, Palm Beach Daily News, Glamour, Mademoiselle, Entertainment Weekly, USA Today, Avenue, Condé Nast Traveler, The National Enquirer and New York Magazine.
Her book Get A Life THEN Get A Man, a motivational guide for young women published by Penguin Putnam in January 2000 resulted in over 1,000 articles in US newspapers. Jennifer was a frequent commentator on over 100 radio and TV shows including: ABC, CBS, CTV, FOX, CNBC, MSNBC, WNYW's "Good Day New York", New York One, Report on Business TV, Philadelphia after Midnight, E! Entertainment, The Ananda Lewis Show and The Joe Franklin Show. Her book - now in its sixth printing has been translated into seven languages and is sold in over 25 countries. It was also featured on Conan O'Brien. She is the Technology Editor at NewsUSA, was a contributing editor to Hamptons Magazine and wrote a syndicated column in Canada. "Single in the City"
For over a decade Jennifer has also raised millions of dollars as chairman or co-chairman of the fundraising committee of many of New York's most prestigious nonprofit organizations, including: The Metropolitan Foundation, The Guggenheim, The New York City Opera, The American French Foundation and The Manhattan Foundation, which presented her with the Manhattan Award honoring individuals who have made a special contribution to the city's spirit, excellence and compassion.
She attended the Harvard Executive MBA Private Equity program, received her B.A. from the University of Western Ontario, a graduate degree in Design & Marketing from the Fashion Institute of Design and Merchandising in Los Angeles and attended classes at McGill and Juliard. Athletic achievements include competing on the European Pro Freestyle skiing circuit, winning the Italian championships and placing second in the Swiss championships. As a result of her skiing successes, Jennifer went on to become a top skiwear fashion model. She speaks French, German, Italian, and some Hindi.